Welcome to our private ENT practice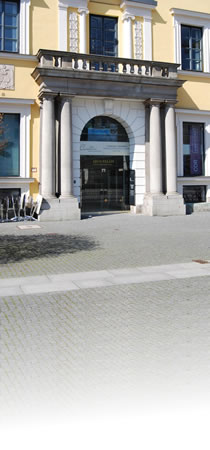 Dear patients, dear parents, dear children and colleagues,
welcome to our website. On the following pages we would like to introduce our practice at Wittelsbacherplatz near Odeonsplatz in the centre of Munich and would like to give you an overview of our medical services. Our team offers a competent service for your health and use latest diagnosis and treatment tools.
Our physicians have fine training and experience and can treat a variety of conditions. Our services include:
sinusitis treatment, sinus surgery, allergy diagnostics and treatment, facial plastic surgery, head and neck surgery, laser assisted surgery, voice disorders, pediatric ENT care, pediatric ENT surgery, diagnostics and treatment for sleep apnea and other sleep disorders, hearing disorders, rhinoplasty, vertigo treatment, and more.